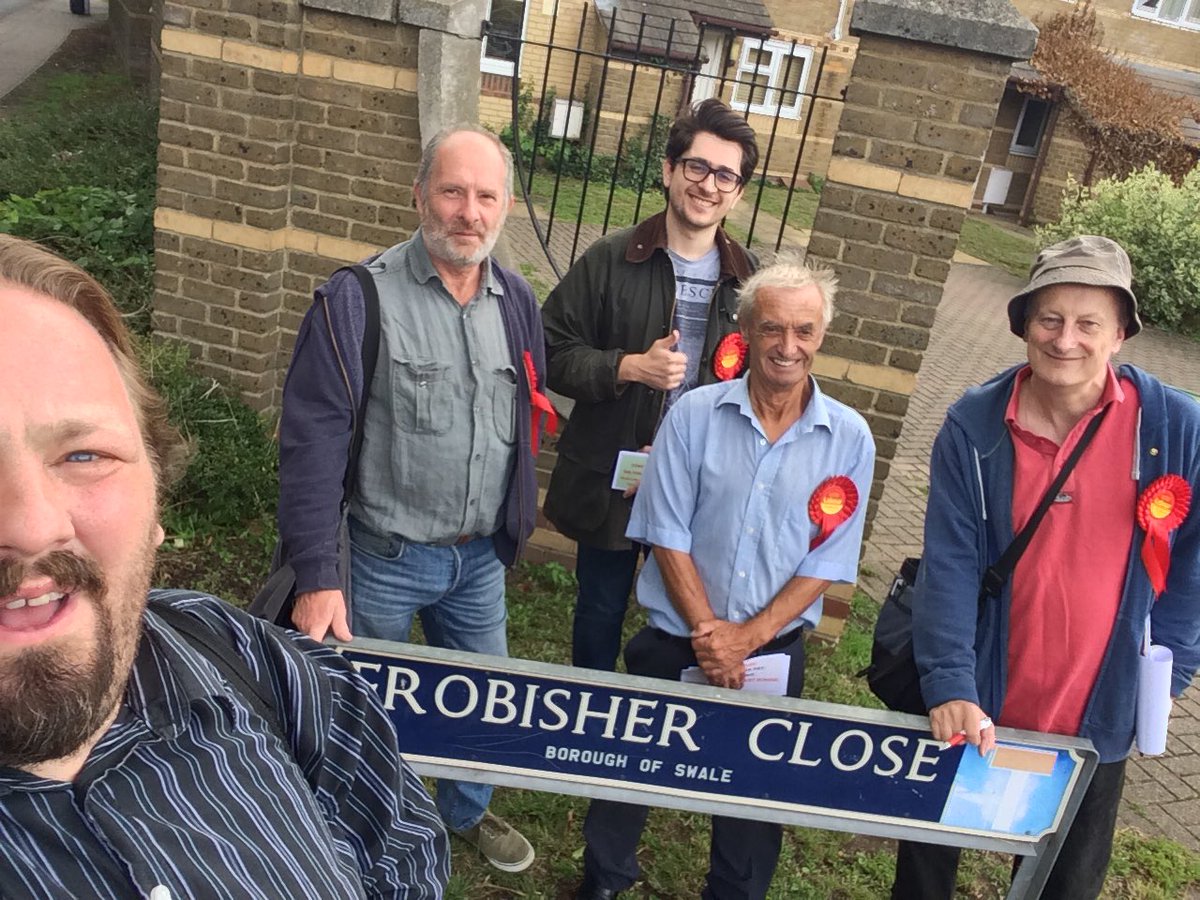 Tony out canvassing with team members yesterday
Tony Winckless has been elected as Councillor to the Milton Regis ward of Swale Borough Council. Tony took 54% of the vote on a 23.4% turnout to leave his nearest rival, Kane Blackwell, 318 votes behind. The full result was:
Milton Regis by-election result:
Tony Winckless (Lab) 573 (53.8%)
Kane Roy Blackwell (Con) 255 (23.9%)
Richard Palmer (UKIP) 151 (14.2%)
Tony Clark (Lib Dem) 86 (8.1%)
Turnout: 23.4%
Labour gain from UKIP
Congratulations, Tony, and a huge thanks to all who helped in making this campaign such a huge success!